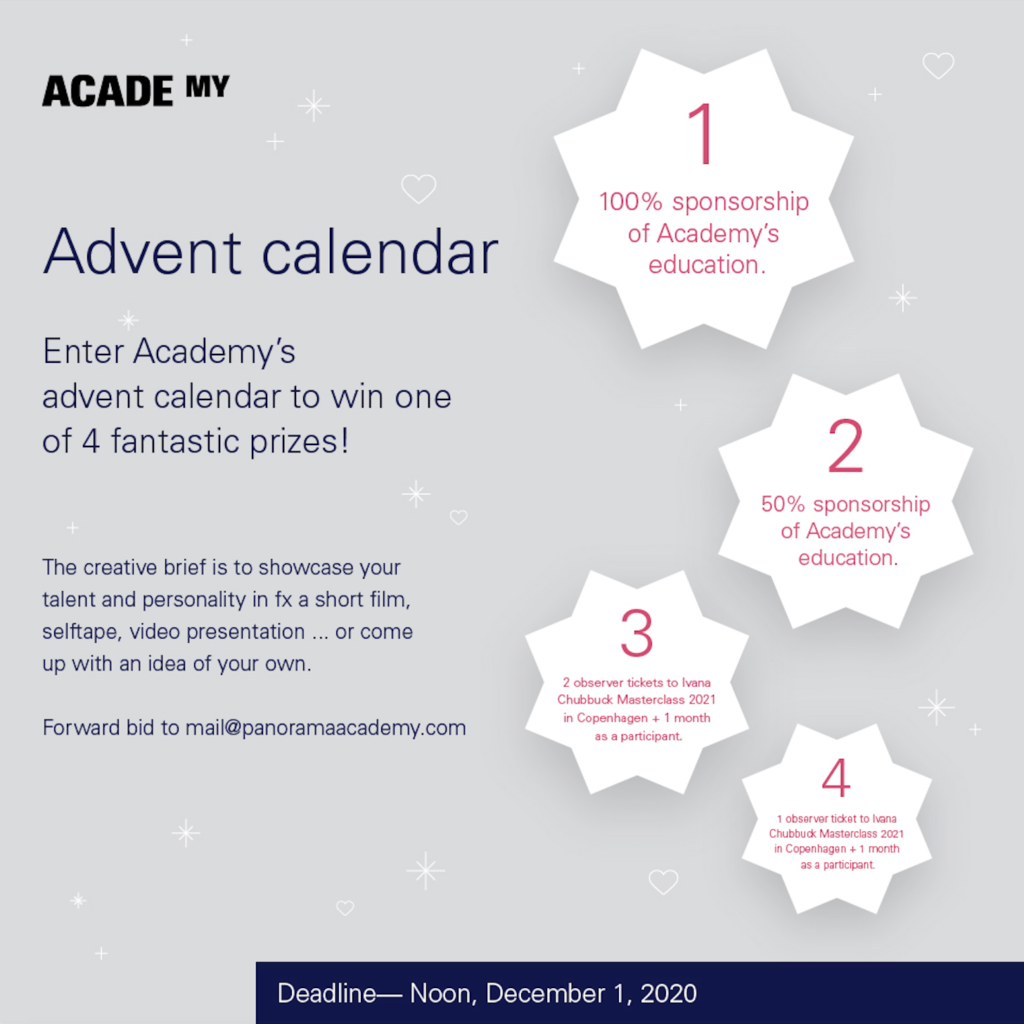 We want you to show us your talent. Whether it be your acting talent, creator talent, script writing talent, or simply sharing your personality in a creative way. 'Be yourself. Everyone else is already taken.' – Oscar Wilde.
Your project can take the form of a short film, a self-tape, a video presentation, or your very own unique idea. Just remember to have your materials fit a duration of max. 3 minutes. Only new produced between 17/11/2020 to 01/12/2020.
Please submit your Vimeo link (remember to include the code), together with your package: CV (max 1 A4 page), bio (max 1/2 A4 page), and 3 pictures of yourself.
The winners will be announced along with a preview of the material, on Panorama Academy and Panorama Productions' SoMe accounts in December and January.
We look forward to receiving and reviewing your creative material. Enjoy!
Send material and package to: mail@panoramaacademy.com
Loving Christmas greeting from
Martin, Lene, Ivana Chubbuck & the entire Academy team 🎄❤️