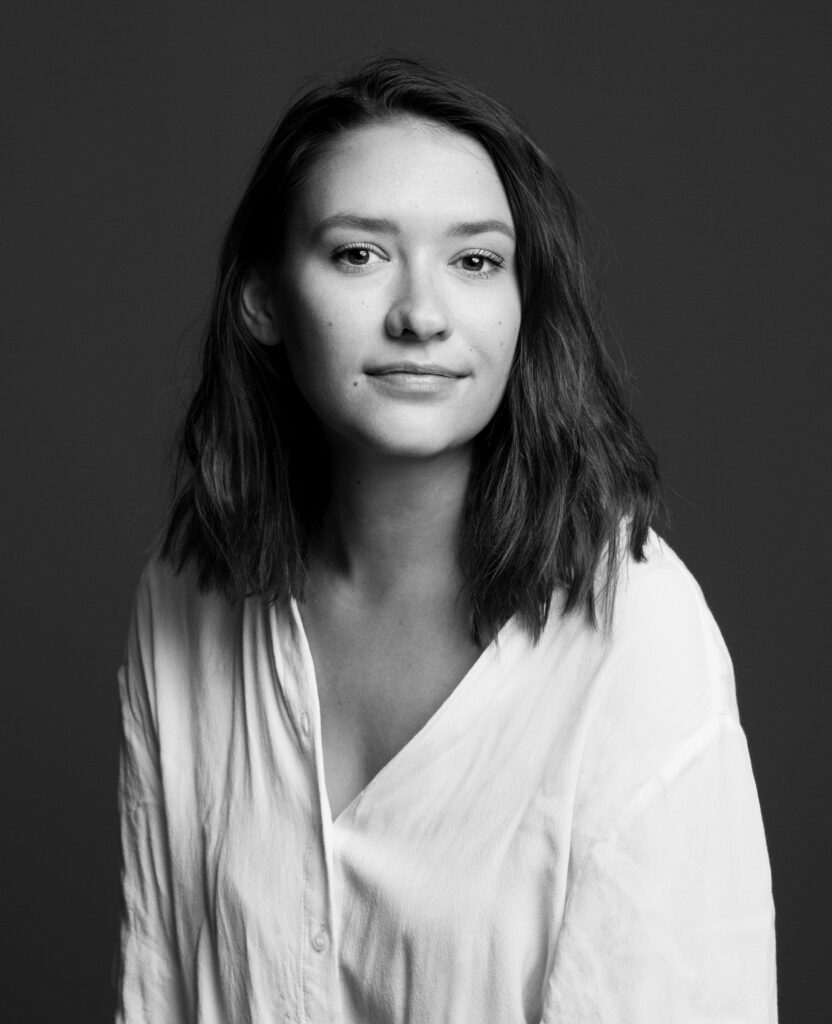 Alex Eva Musolino
Alex is a driven, compassionate and quirky actress. She started acting as a child and in her teens was accepted at TGK, then went on to be accepted at Copenhagen Film & Theatre school at 19 and she's now currently studying here at Panorama Academy. She is dedicated to bettering herself and has a passion for learning and growing as an actress.
She has starred in the Danish hit TV-series 'KLOVN' as well as the new feature film "A Beautiful Curse" directed by Martin Garde. She's done a ton of plays throughout her life and starred in a variety of short films.
Alex is planning on working a lot outside the Danish borders, as she is, in fact, exceptionally good with languages and dialects. Besides mastering American and British she is now also learning Russian, because, well, why not?
Besides acting she also writes scripts, she dances and she plays the piano.
Height: 172 cm
Eyes: Brown
Hair: Brown