Explore your potential,
network, and
bridge the gap to the
TV and Film industry with
Panorama Academy
More Info
Come and play, grow and learn
At Panorama Academy you can grow your skills and train how to be an actor for life. To
make the best of every chance along the way it is important constantly to refine your
craftmanship and personal skills, to be able to interact with people, to know the rules of the business, and to be able to run your own life in a matter that strengthens your possibilities.
 
We know that with talent and ambition comes obligation and the need to become even
better every day. The call from your talent should be answered with the question: What
can I do to get the part?
Join – Learn – Train – Be – Act
Panorama Agency offers classes for beginners, intermediates, and advanced talents.
Panorama Academy offers education programs built around ten focus areas designed to
match industry requirements, and we help you as an actor to bridge the gap into the TV
and film industry.





Stunt, Movement and Meditation




Social Media
and Networking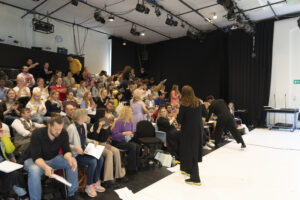 Thanks to all who were partaking in our Chubbuck Masterclass 2022 as helpers, participants, observers, friends, and family of Panorama. We almost can't take our
Read More »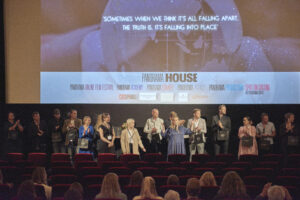 From thought to an idea to the birth of a film festival which went beyond all expectations. Even though the world including our industry slowed
Read More »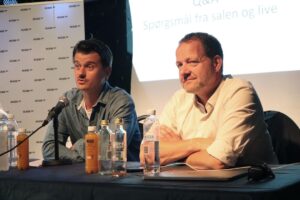 Panorama Academy Panel Discussion with Kim Magnusson (Oscar-winning producer), Jonas Risvig (award-winning director), Jacob Ludvigsen (Film and TV editor for Soundvenue) and Lene Seested (Member
Read More »
"The thing that I love the most about Panorama Academy's education is the holistic approach that builds around the three areas; Acting Technique, Personal Development, and Business Affairs. Working with the Chubbuck Technique has given me security and confidence - It is highly effective, and it works perfectly for me. Having Personal Development and Business Affairs incorporated into the education is brilliant. It has helped me to gain a stronger self-awareness. The Business Affairs classes have provided me with important knowledge around negotiations and contract management. It has helped me to understand how to become my own business. I have already now been able to negotiate better agreements for myself by applying the knowledge and skills that the education has provided."
"Our teachers at Panorama Academy's education program are amazing! They truly care for each student and they give you highly valuable personal feedback based on what you need and where you are in your career. Personally, this guidance has helped me to develop as an actress but also as a person. It has made me realise things that I never would have been aware of by myself. Having pop-up classes with highly acclaimed international actors is amazing. It is very inspiring to hear their stories and it has given me great motivation. Panorama Academy gives you a valuable network where you are surrounded by people who want you to succeed. The community that we have, both between the students but also with the teachers is very strong. It's a safe place where we support each other. Accepting one another and helping each other without competition."
"Alongside the weekly classes, I spend my time with my scene partner. Here we prepare and rehearse different scenes that is to be performed in front of the class and teacher. Besides that, me and some of my fellow students have created a group with the purpose of supporting each other in various ways. Here, we help with each other's scene preparations, we network, we set up career goals, and we practice our self-taping skills. It is amazing to be a part of this community consisting of people with the same dedication and passion for acting as you!"