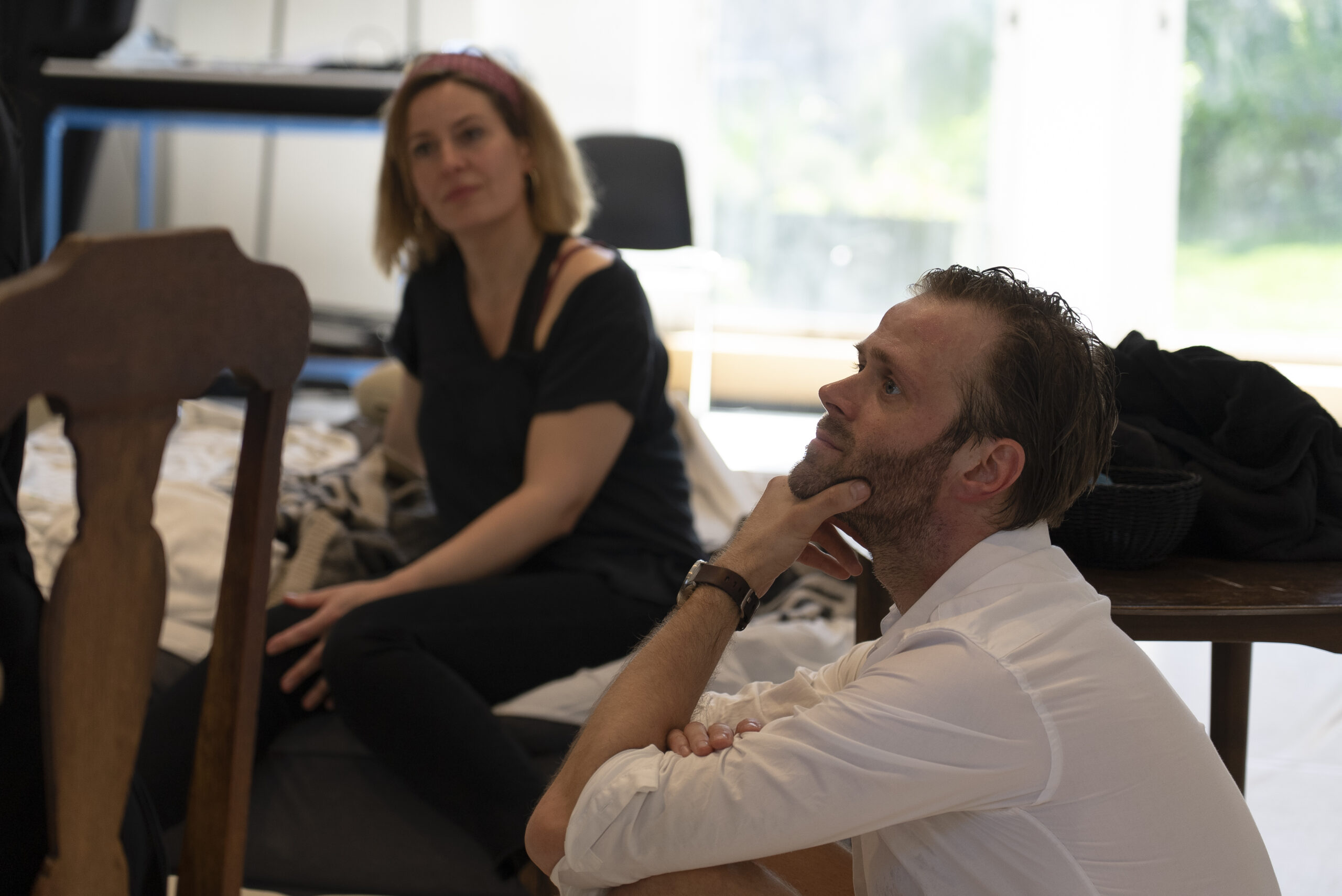 Panorama
Learn Chubbuck. Act now!
Read more or sign up for the class below
This class will open your eyes
If you want to reach out for international acting jobs, this is for you. You will get new possibilities of playing your part, and in the same process, we at Panorama Agency will be able to spot the full potential of your talent, give us a possibility to offer you representation amongst our other hardworking actors.
Our 2-month Chubbuck class is designed for the actor that has realized that being an actor demands constantly honing your craft and developing. If you do not keep developing, practicing, and fine-tuning your talent, you are enabling your chances of getting the parts you want. 
This program is based on years of experience from both Hollywood acting coach, Ivana Chubbuck, and Academy member of the casting directors branch, Lene Seested. We recommend our clients to sign up for both our Fall and Summer 2-month classes.  
We work with Ivana Chubbuck's 12-step technique that allows you to break down any script or scene in an effective, empowering and powerful way. Actors work on a scene with a acting partner for two weeks:
Week one is "First work" and notes from the teacher where we review your inner work, substitutions etc. Week two is "Re-work" where we give the scenes the final twitches and get new scenes for the following week.  
A short preparation time for scenes allows actors to reach a new "rhythm of readiness". You are made able to quickly work through a scene, know your lines, and expand your network of other proactive actors.  
Classes are online- and physical. We recommend the online classes because it is a powerful tool for nailing self-tapes.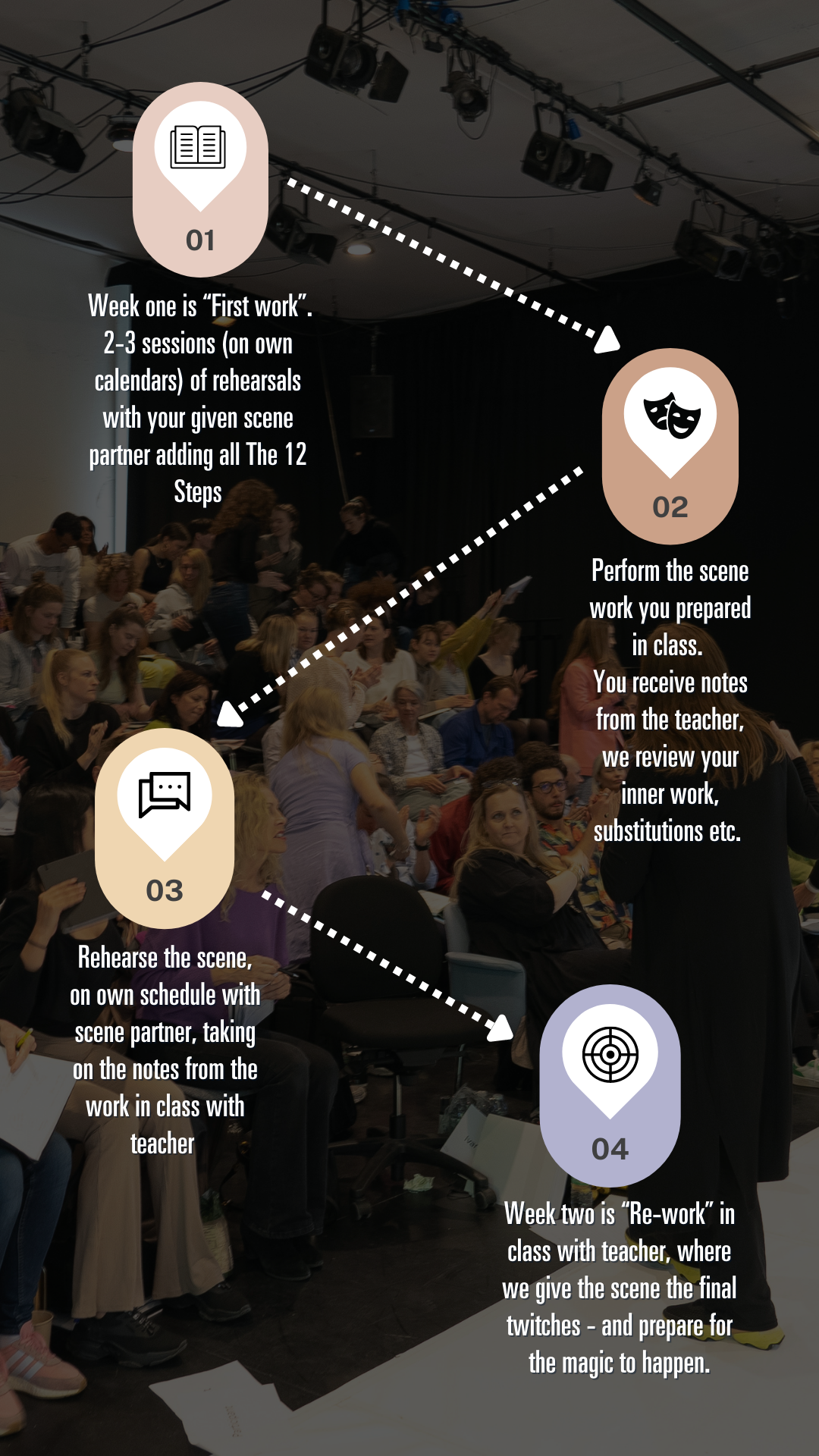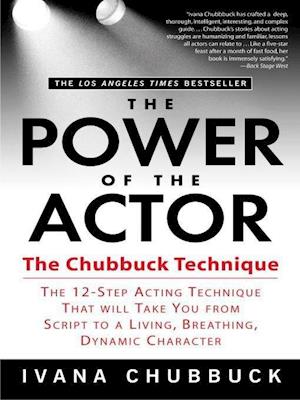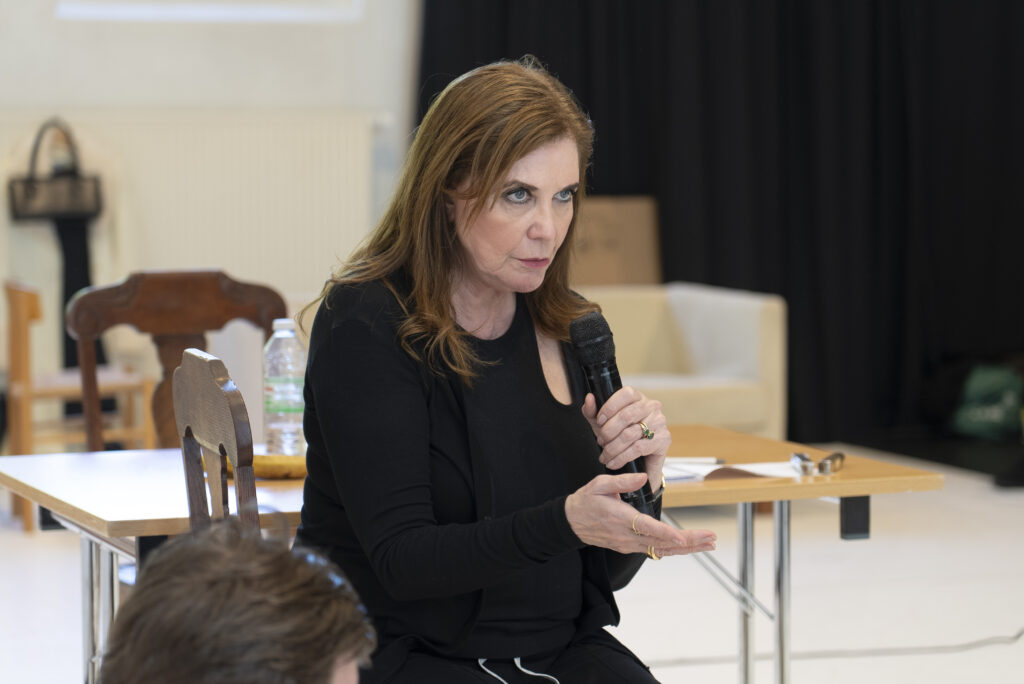 The Chubbuck Technique focuses on identifying your character's needs and desires and then ultimately helping you realize the full potential power of your role. This process unfolds while doing deep character work, significant scene development and script analysis, and ultimately improving your skills at self-taping as well.

Depending on your skill level the teacher will go through 12 steps which are based on psychological and behavioral concepts and principles. This is a technique that cannot be mastered in just a few months, but through this class you will begin to lay the foundation by learning the most important principles and immediately being able to apply them moving forward.
Ivana Chubbuck's bestseller famous book 'The Power Of The Actor' is the foundation of this class. Therefore, you will have to buy the book online, and you are required to read it before you attend.
The Chubbuck Technique is very efficient. You will feel a dramatic change and improvement in your acting skills after these 8 weeks. You will learn to create your very own unique take on the role, by personifying the text with inputs from your own life.
With this class, you will have an acting technique that gives you the ability to understand what it is that drives you in the scene, and why.
We are focused on helping our actors in booking jobs as well and we know first-hand the importance of mastering the selftape. For this reason, we are having all of our actors record themselves in a selftape after their second week working the scene. These scenes will then be submitted to their teacher and the best of them highlighted by Panorama Academy.
We are happy to welcome you to this life-changing experience and empowerment of your acting tools and career.