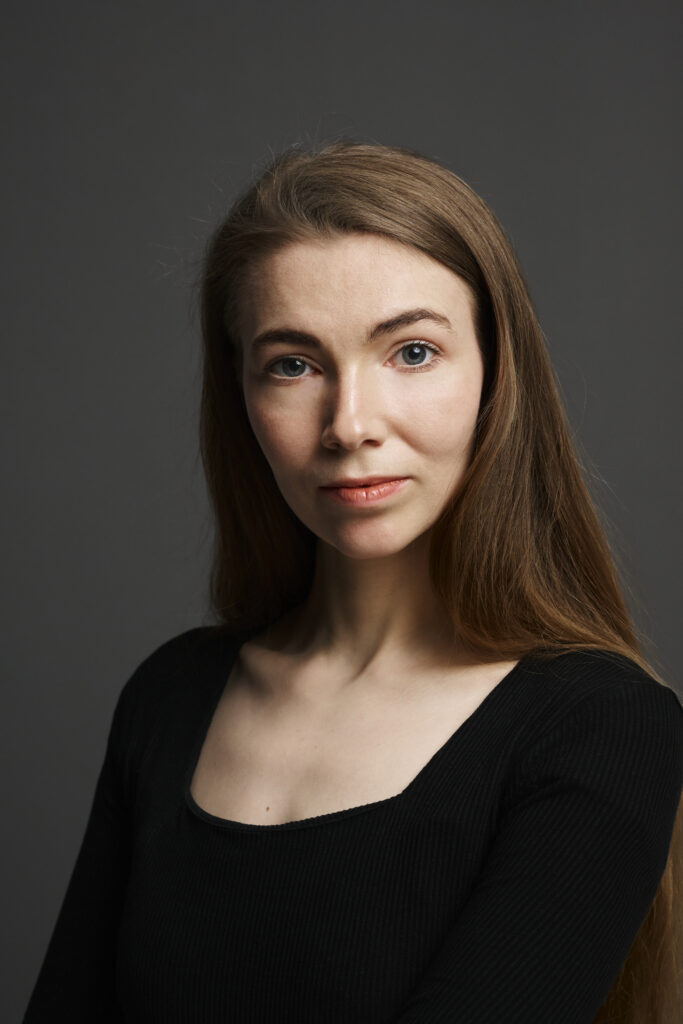 Amy Daae
Amy Daae is a Norwegian actor from Karmøy, an idyllic island on the west coast of Norway. She currently resides in Bergen.
Growing up she loved to put up small shows for family and friends, and being the second oldest in a large family gave her ample opportunities to force her younger siblings into partaking. As a child and an early teenager, she starred in a diverse selection of amateur scene and theatre productions. Acting in plays showcased anywhere from local schools and culture centres, to the minor stages of some of Norway's biggest theatres. Daae was also amongst a small selection of teens accepted into a local prestigious high school acting program. However, she chose to take a break from performative acting and explored some different academic disciplines. Sampling a B.A. both within economics and psychology, before settling on studying for a master's in law.
Throughout her years as an academic student Daae has explored and thrived within Bergens impro scene, and has partaken in both longer and shorter courses aimed purely at strengthening one's skills as an actor. When she returned to performative acting, Daae chose to focus on film, starring in a wide variety of beautiful short movies. She also founded the acting group Scenegym. A group for experienced and inexperienced actors alike, to come together and practice scenes while simultaneously exploring different approaches to character work. Because of the group's success Daae has held independent workshops on request. Following this, she was inspired by Panorama Academy to play around with creating her own short movies. Her first, Jul Anno 2020, was awarded with a trial spot at Panorama Academy's Chubbuck course, which led to Daaes eventual enrolment into their professional actor's course. 
Height: 165 cm
Eyes: Grey/Speckled Blue
Hair: Light Brown/Dark Blonde
Playing age: