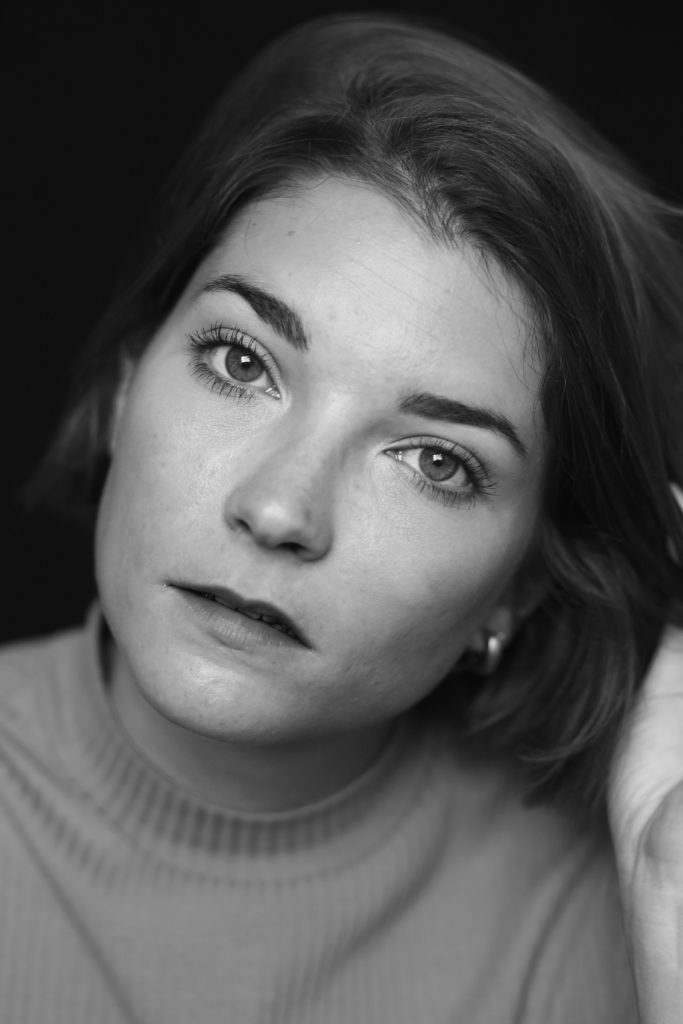 Nina Voit
Nina Voit is a Swiss actress based in Copenhagen. From a young age, theatre was the place where she could transform into whoever she wanted to be. Nina has acquired a Bachelor in Performing Arts at 'CISPA', as well as a Bachelor in Film Theories and Aesthetics at 'University of Lausanne'. She is currently taking a Master's Degree in Film and Media Studies.
Nina has been a part of Panorama Academy since 2019. Coming out soon, you will be able to see her in several short films as well as Carl Moberg's new feature film 'Copenhagen Goodbyes' starring Josefine Tvermoes, Alba August, and Kenneth M. Christensen. Nina also got a minor role in Maria Winther Nørgaard's upcoming new web series 'YT'.
Nina speaks fluently French, English, and Danish.
Height: 170 cm
Eyes: Green/Brown
Hair: Brown
Playing age: 20-30
Short Film: Svendborg City