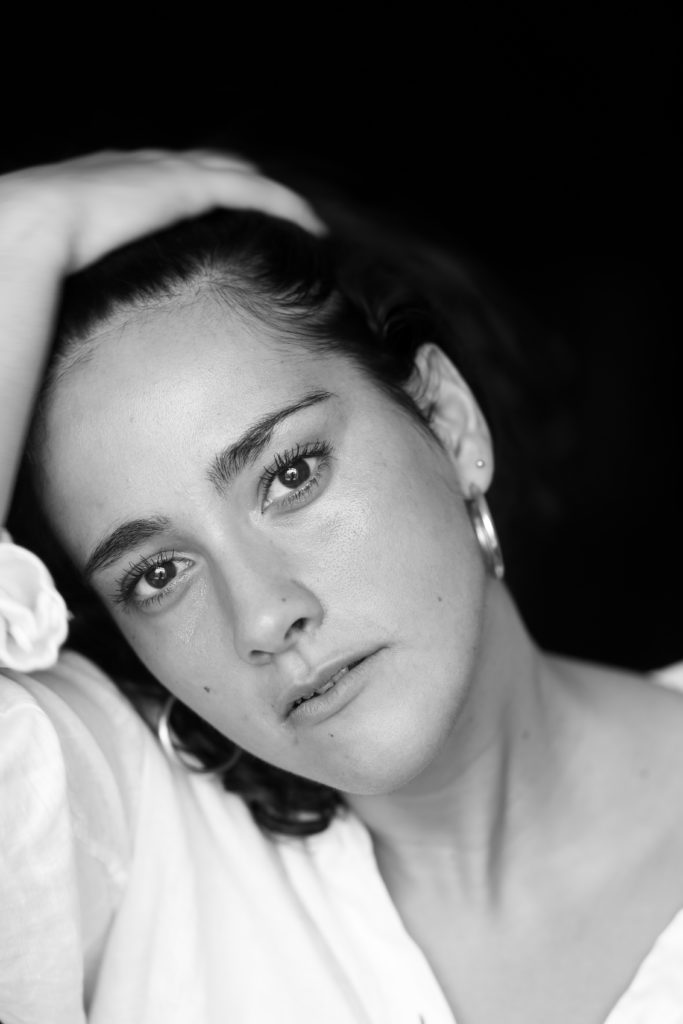 Nadia A. Kristensen
Nadia Avoghlian Kristensen is an Iranian/Danish actress born in Denmark. Nadia is in her second year of studying at Panorama Academy, and has gone through several intensive courses with Jonas Elmer, Jens Arentzen, and many more. She has had actress and instructor Anne Grethe Bjarup Riis as a close mentor and been a private student of hers for several years. 
Nadia's creativity and drive is clear to see when she is standing in front of the camera. She won the 'Golden Egg' award for best actress at the 'Golden Egg Festival' in Odense, for her first short film 'On the safe side', where she plays the lead. She has stared in multiple theatre plays, music videos, short films, and tv-series – including 'The Rain' season 2, and DR 3 documentary 'The incredible story about Alexander Bloomqvist'.   
Nadia is currently studying Performance Design, and is also a performance artist. She was an active performer under the group 'Fehmvital' at the 'Thesmoforia Festival' and is currently working closely with the performance and theater company 'Hotel Pro Forma'. 

Height: 164 cm
Eyes: Brown
Hair: Brown
Playing age: 18-30